Getting a scholarship to study in the USA as an Ethiopian student requires research, preparation, and perseverance. Key steps include looking into scholarships offered by US universities, organizations, and government programs; meeting eligibility criteria; submitting strong applications with documents like transcripts, essays, and recommendations; and thoroughly completing all required paperwork. With dedication and strategic planning, Ethiopian students can secure funding to cover tuition and expenses to achieve their academic dreams in America.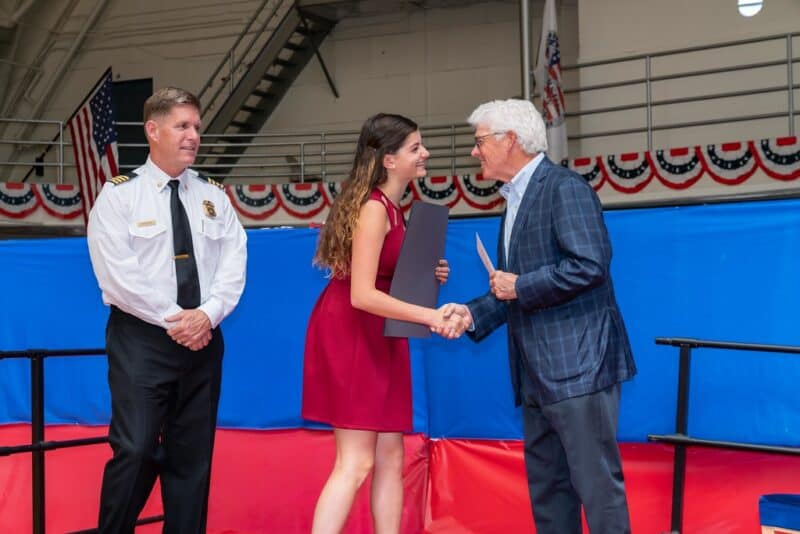 Studying in the United States is the dream of many international students, but the high costs can seem prohibiting. For aspiring students from Ethiopia, scholarships provide a life-changing opportunity to fund their education. With so many options available, obtaining a scholarship is an achievable goal with the right approach.
An Overview of US Scholarships for Ethiopian Students
The US offers a wealth of academic scholarships for international students, many of which Ethiopians can qualify for. Here's a quick overview:
University-based scholarships – Many US universities provide scholarships and grants for international students, including full or partial tuition waivers based on merit or need.
External scholarships – Numerous organizations, companies, foundations, and government agencies administer scholarship programs worldwide for study in the US.
US federal government scholarships – Government-funded scholarship programs like Fulbright and USALI specifically aim to support African students.
Diversity scholarships – Scholarships open to African/Ethiopian students specifically to promote diversity and inclusion in US academia.
Athletic scholarships – NCAA sports scholarships are available at US colleges for talented international athletes.
Thorough research is key to finding which scholarships you are eligible for and best fit your situation. Cast a wide net in your search!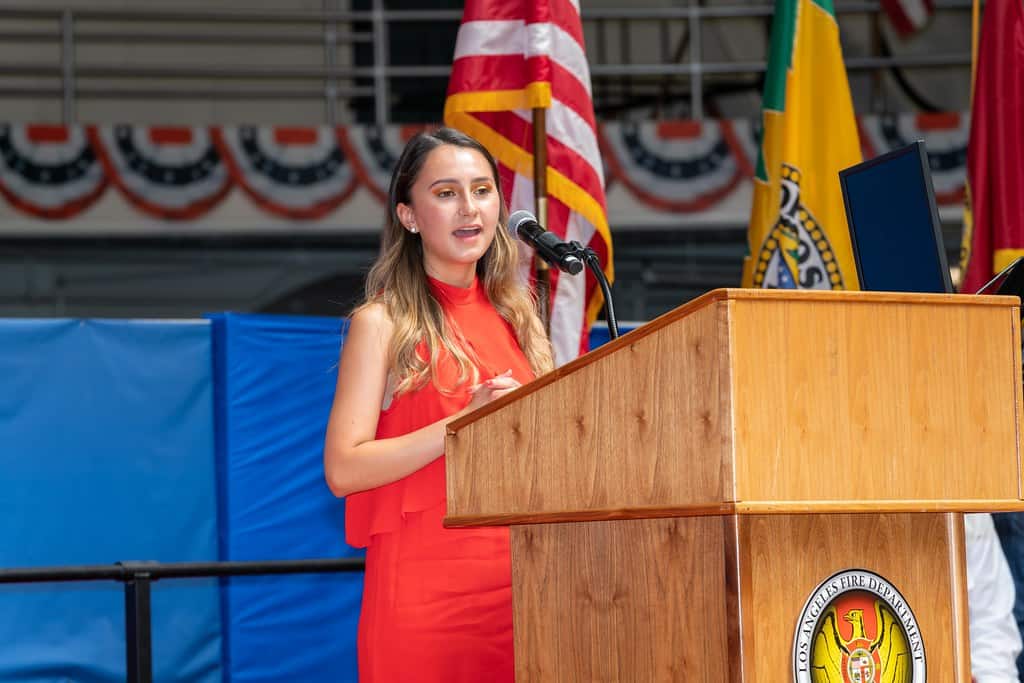 Eligibility Requirements for Ethiopian Applicants
When applying for US scholarships as an Ethiopian student, you must meet basic eligibility criteria, including:
Academic merit – Proof of strong grades, exam scores, GPAs from accredited schools. Specific requirements depend on each scholarship.
English proficiency – High English test scores (TOEFL, IELTS, etc) are usually required. Some scholarships mandate minimum scores.
Enrolment status – Being accepted by/enrolled in an approved US university program.
Ethiopian citizenship/residence – Some scholarships require Ethiopian citizenship or a minimum period of residency in Ethiopia.
Financial need – Scholarships aimed at economically disadvantaged students will require you to demonstrate need.
Life experiences – Relevant accomplishments, leadership roles, volunteer work can be beneficial.
Carefully review eligibility criteria before applying and ensure you have the qualifications demanded.
How to Apply: Key Tips
Applying for scholarships can be a lengthy process. Here are some key tips:
Start early – Begin researching scholarship options 12-18 months before you plan to study. Application deadlines are often early.
Focus your search – Identify scholarships suitable for your nationality, academic program interests, talents (e.g. sports, arts).
Prepare documentation – Request letters of recommendation, transcripts, financial records well in advance.
Follow instructions – Read requirements carefully, submit all requested documents, and stick to deadlines.
Write compelling essays – The essay(s) are make-or-break! Demonstrate your passion, achievements, potential impact.
Apply to multiple scholarships – Don't put all your eggs in one basket. Submit several strong applications.
Use scholarship databases – Sites like Fastweb and Scholly help streamline searching.
With meticulous preparation and persistence, your hard work will pay off!
Finding the Right Opportunities: Search Strategies
Casting a wide net in your scholarship search boosts your chances of securing funding. Use these strategies:
Look for US university scholarships – Directly contact universities you're interested in attending to ask about available funding.
Research by field of study – Seek out scholarships for your particular program/major (engineering, medicine etc).
Check out Ethiopian organizations – Groups like ALSI administer scholarships for US study.
Explore US government programs – Fulbright, USALI and embassy grants target African students.
Leverage online databases – Sites like Scholly and IntegraRS can match you with relevant scholarships.
Find scholarships for Ethiopians – Some scholarships are exclusively for Ethiopian applicants.
Join scholarship Facebook groups – Connect with other Ethiopian students and ask for recommendations.
Contact student groups on campus – Existing Ethiopian/African student groups can advise on funding.
Check employer scholarships – Does your/your family's employer offer scholarships?
Casting a wide net and utilizing all resources available gives you the best shot at getting your studies fully funded!
Navigating the Selection Process
The scholarship selection process is highly competitive, so make your application stand out:
Highlight achievements – Quantify accomplishments in academics, leadership, extracurriculars, athletics, arts.
Emphasize impact – Share examples of improving your community/helping others through volunteering etc.
Convey your passions – Let your personality and interests shine through. Be specific, not generic!
Get feedback on essays – Ask teachers, mentors, and peers to review your drafts. Revise thoroughly.
Prep for interviews – If required, practice articulating your goals, strengths, and how you'll use the scholarship.
Express financial need – For need-based awards, clearly explain your personal circumstances impacting affordability.
Follow up post-application – Politely check on status of your application and reiterate your interest.
The key is crafting an authentic, memorable application that brings all your assets and aspirations to the table!
Covering Living Costs Alongside Tuition
For Ethiopian students, a major concern is covering not just tuition fees but also room, board and other living expenses in the high-cost US. Here are some options to bridge the gap:
Apply for scholarships with stipends – Some scholarships include a living allowance or graduate assistantships.
Look into part-time campus jobs – Many students work limited hours for income through work-study programs.
Seek additional external scholarships – Smaller external awards can accumulate to larger amounts.
Ask about grants for international students – Universities may provide needs-based grants beyond scholarships.
Search for off-campus part-time work – Jobs in retail, restaurants etc. Usually limited by study visas.
Consider affordable housing – Seek university dorms, shared apartments to save on rent and utilities.
Minimize non-essential costs – Limit spending on entertainment, travel, shopping. Stick to a tight budget.
With strategic planning, you can patch together funding for all your expenses in the US!
Final Tips for Scholarship Success
Here are some final pro tips to help Ethiopians maximize their chances of getting US scholarships:
🔹 Make the effort to build strong applications – Scholarships are highly competitive. Put your best foot forward with each one!
🔹 Apply both to universities directly and external programs – Widens your options rather than limiting yourself to one avenue.
🔹 Highlight what makes you unique – Share your personal story and showcase your individual strengths.
🔹 Be open to lesser-known smaller awards – Smaller scholarships can add up to significant amounts.
🔹 Get guidance from successful recipients – Learn from those who've already been through the process.
🔹 Manage your time effectively – Juggling multiple applications takes planning and organization.
🔹 Never pay any application fees – Legitimate scholarships don't charge fees. Avoid scams!
With diligent effort and passion, an Ethiopian student can absolutely obtain US scholarships to fulfill their academic aspirations. Believe in yourself and your dreams! 💡
Conclusion
The road to getting scholarships as an Ethiopian student may seem long, but taking it one step at a time makes it manageable. Research opportunities extensively, prepare meticulous applications, and demonstrate your merit. With financial aid, top-quality education in the US is within your reach! Stay organized, determined and keep applying – you could be on your way to making your American academic dream reality.